Just Minutes from Burlington, Vermont and its Major Hotels, Williston is Convenient for Outings
"We moved our Charity Tournament to Williston. The PGA Staff did all the work for us, all I had to do was show up the day of the event and play golf."
-- Dan Taylor, Williston, VT
Just minutes from Burlington, Vermont and its major hotels, Williston is the most convenient golf course for your participants to get to. We are located just of I-89 in the Historic Village of Williston. In fact, if you turn right out of our front entrance, you will find yourself in Downtown Burlington in under 10 minutes!!!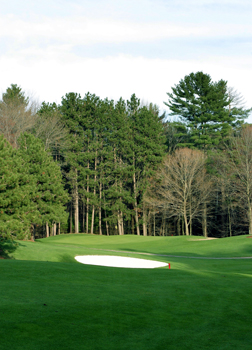 Want People to get Excited About your next golf outing? Just say "It's at Williston Golf Club!"
Golfers know that the experience they will have at Williston will be Legendary. You will see an immediate increase in your player participation - For corporate outings, this means that you will have added exposure to your customers and associates. For Charity Fundraisers, this means that you will generate more funds for your organization.
Let Us Do the Work, so that you don't Have to!!
As the event planner, not only will the conditions and service provided by Williston make you and you or organization look good, Our PGA Professionals will do as much of the work for you as you would like. Our goal is to keep your job as simple as possible, keeping your task easy and hassle - free. We will help you plan every detail and do the leg work to get things done - so you don't have to.
We offer special rates to Large Groups,Call (802) 878-3747 for your special rate and to book your outing at Williston, or click here to request more information.
Our PGA Professionals can plan events for groups ranging from 16 - 136. We can organize morning events, afternoon events, all day events and just about everything in between. We use the latest USGA tournament software to customize your event, we can and will include the following tournament customizations for you:
~ Custom Score cards
~ Custom Cart Signs and hole assignment plaques
~ Custom Scoreboard
~ Custom Rules and Event Information Pamphlets
~ On course Contests like Long Drives and Closest to the Pin
~Pre- Round Announcements
"A Legendary Course, in the Heart of a Historic Village"
" A heart felt thank you to the Williston Golf Club. The 3rd Annual John Spence Memorial Golf Tournament was another well organized, well run, successful event!
The kindness and generosity of the Staff is much appreciated and we look forward to next year!"
Audrey Spence, Burlington VT

Seven Reasons People Love Outings at Williston:
One—Williston is just ten minutes by car from most of the major hotels in nearby Burlington, Vermont. So it's easy for out-of-town visitors to find Williston.
Two—Conditioning. For an extremely modest fee, outing participants get to play on one of the very best-maintained golf courses in New England. The great conditioning makes outing organizers look good and enhances the golf.
Three—Just show up. Once you have organized all the details, the professional staff at Williston organizes the outing so that the outing or tournament organizer doesn't have to worry about anything except getting players to sign up.
Four—See three. Just say that you're having the event at Williston and that means much added excitement and participation.
Five—Food. We guarantee that we will not let your group run out of food. Ever.
Six—Carts. New carts with roofs and windshields. If you're looking at other courses for your event, ask about their carts.
Seven—Our clubhouse. The perfect spot for your awards banquet. The perfect spot for us to provide you and your group with our excellent food. See #5.
Call (802) 878-3747 to book your outing at Williston, or
click here
to request more information
.
---
Outing Menus
Our Chef can create endless combinations of food selections to accommodate your group's needs. Here are some of our most popular options:
Breakfast:
Continental Breakfast - Assorted danish, muffins, doughnuts, juices, coffee……….....…....$5 per person
Lunch:
Brown Bag Lunch - Turkey Breast Sandwich, Chips, Snack, Fruit, Choice of Soft Drink…....$10 per person
Build Your Own Tavern Burger Buffet - Grilled Burgers with Assorted Cheeses,
Condiments, Rolls, Potato Chips, Garden Salad, Homemade Cookie for dessert…………..$13 per person
Summer Bar-B-Q Buffet - Grilled chicken breast, Burgers, Hotdogs with Assorted
Cheeses and Condiments, Potato Chips, Garden Salad, Homemade Brownies ...................$17 per person
After Play Finger Foods:
Hot Wings, Swedish Meatballs, Chips & Salsa, Fruit/Cheese/Cracker Tray, Finger Sandwiches….....Price based on size of group and quantity of food.
Beverages and Brews:
We carry a huge selection of Sodas, Sports Drinks and Juices
Ice cold domestic, imported, microbrewed beers and our own Old Duffer's Ale
A very fine selection of Cabernet, Merlot, Chardonnay and Pinot Grigio Wines
Special arrangements may be made to circulate a beverage service around the course to accommodate your group.
Featuring Vermont's Newest Brewery, Goodwater Brewery, located here in Williston. Serving ice cold on tap daily.


Call (802) 878-3747 to book your outing at Williston today, or
click here
to request more information.